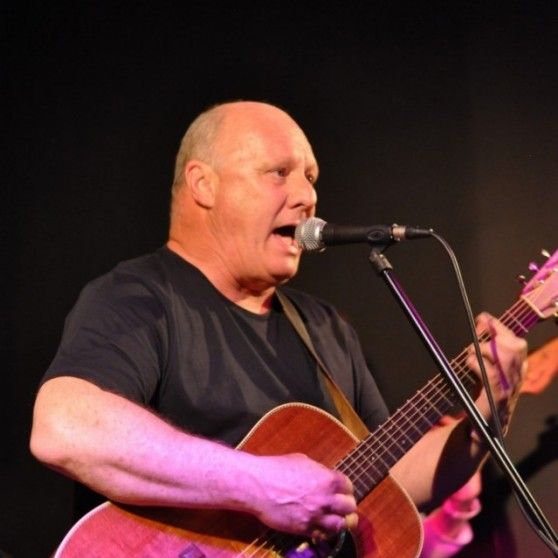 MY STORY
I've always loved music. The first songs I remember hearing as a small child were "Davy Crockett" and "Rudolph The Red-Nosed Reindeer".
In the very early nineteen-sixties I recall lying on floor of the family living room playing my parents' folk records over and over: Peter, Paul and Mary, with their harmony singing, were my favourites at the time, and we owned every album they'd released.
The music we love as teenagers seems to stay with us as we travel through life. In a bargain bin outside our local record store I would find singles by some of the stars of American soul, rhythm and blues: Otis Redding. Wilson Pickett, Joe Tex, Aretha Franklin, Carla Thomas and many more.
That love of soul music has never left me, and songs like "In The Midnight Hour" feel as though they're encoded in my DNA.
In my early twenties I lived in London. It was the era of the concept album and it was the done thing to gather with friends, get high and lie around listening to the latest releases, from Jethro Tull to the Grateful Dead.
I played my fist gig in London in 1972, filling in on drums with a local pub covers band. It would be years until my next gig, and I joined my first regular band as a singer and frontman in 1984.
Over two years we went from cover songs to writing and playing original tunes until we broke up, as bands so often do.
Another five years went by, a time of trying to write songs and teach myself home recording.
Living in Central Victoria in the early nineties, I played in various covers bands.
In those days, even in small towns every other pub had a band playing on Friday or Saturday nights.
At this time my wife Linda began to sing with me and there followed some wonderful years of kitchen-singing as we learned to blend our voices on the songs we loved.
By 2010 I had written a few songs I was pleased with and Linda and I, together with our six-string fiddle player friend Larry Apedaile, as The Ells, recorded a demo CD, "Don't Deny Me".
This CD featured the only song Linda had ever written and completed, the wonderful blues tune "She Sings Her Blues Away" (also known as "Mum's Song").
Sadly, Linda's health took a downward turn and she passed away in 2011.
In the months that followed I found that writing songs was a form of therapy for me, a way to deal with grief and loss.
Surprisingly, I discovered that, as they say, "hope springs eternal", and not all the songs I wrote in this period were about love and loss. I found songwriting could help me to chart a course through upliftment to joy and a sense of inner peace.
These days, I count myself lucky to be able to continue my journey and sings the songs that feed my spirit.