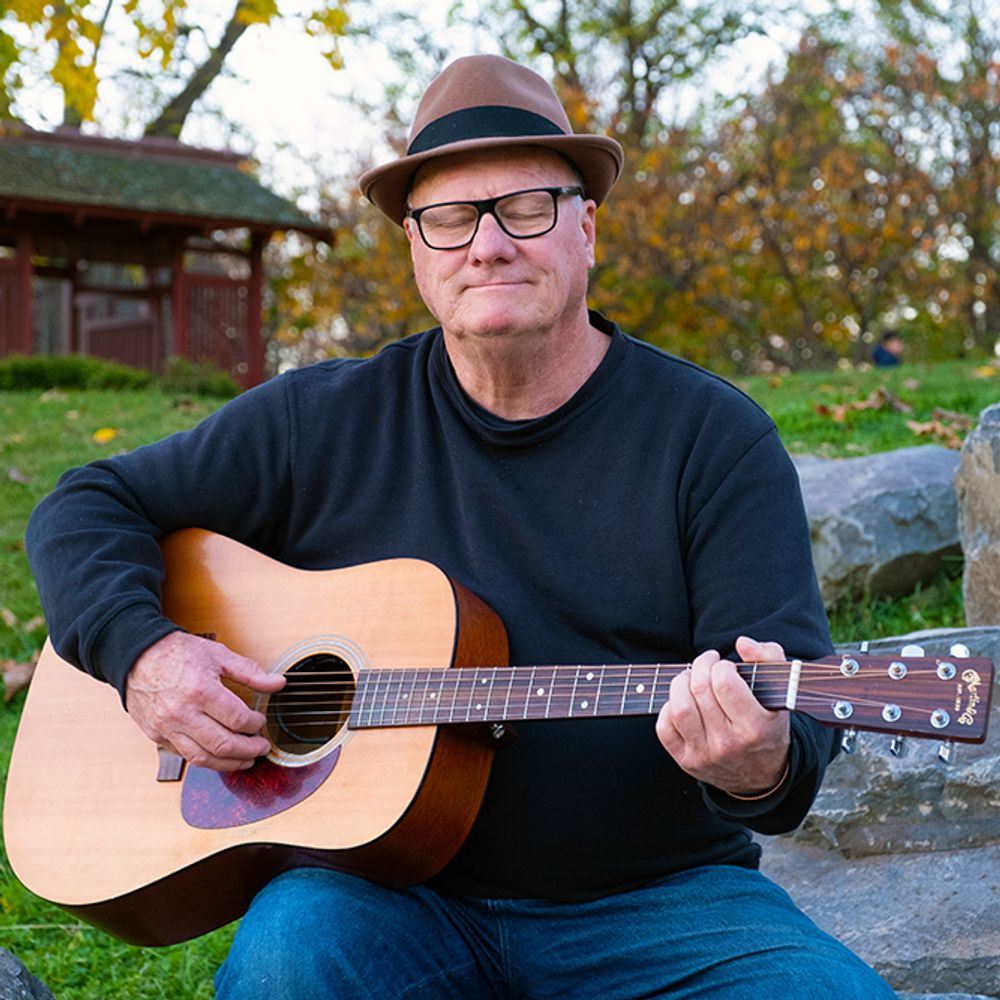 Welcome to my website!
I'm Loz Lawrey, a singer-songwriter-guitarist based in Central Victoria.
As you can see, I'm a "mature" musician.
In March 2022 I released "Wonderland", my third CD of original songs.
My previous albums were "Leaving Sadland" (2015) and "Hope" (2018).
At a young age, with the help of some Bob Dylan songbooks, I learnt some guitar chords and discovered that I could sing.
My early musical heroes included Bob Dylan, Van Morrison, The Band, the Beatles and The Rolling Stones.
I realised that music had the power to free me and uplift my spirit, to transport me to a place of possibility and hope.
I love words and music. I listen to singers and the stories they tell. I love the imagery in songs, the feelings they evoke.
Music has always been one of my many interests and occupations, but it wasn't until I retired from fulltime trade work that I found time to focus more fully on songwriting and singing.
I hope you find time to listen to my songs and find some pleasure in them.
All my CDs are available through my website www.lozlawrey.com or via the usual streaming platforms (Spotify, Youtube, Bandcamp, Itunes, Tidal etc...)